Are you a university looking to engage and convert more international students?
hellouni helps universities to be more effective in reaching, engaging and converting students that match the aspirations of the universities
Bespoke Premium Features
Bespoke engagement and conversion tools to suit your needs
International market promotion
Leveraging our existing 100,000 app users and followers across global social media platforms to help universities reach out to a more diversified applicants pool.
Reduce cost of student acquisition
Reduce reliance on agents
Mobile first technology encourages more DIY application
Conversion activity focused dashboard to empower the recruitment and admission team
Better conversion rate
Develop better understanding of applicants behaviour to better predict conversions
Software as a service
Cloud-based Software as a Service subscription model to help reducing the risk and cost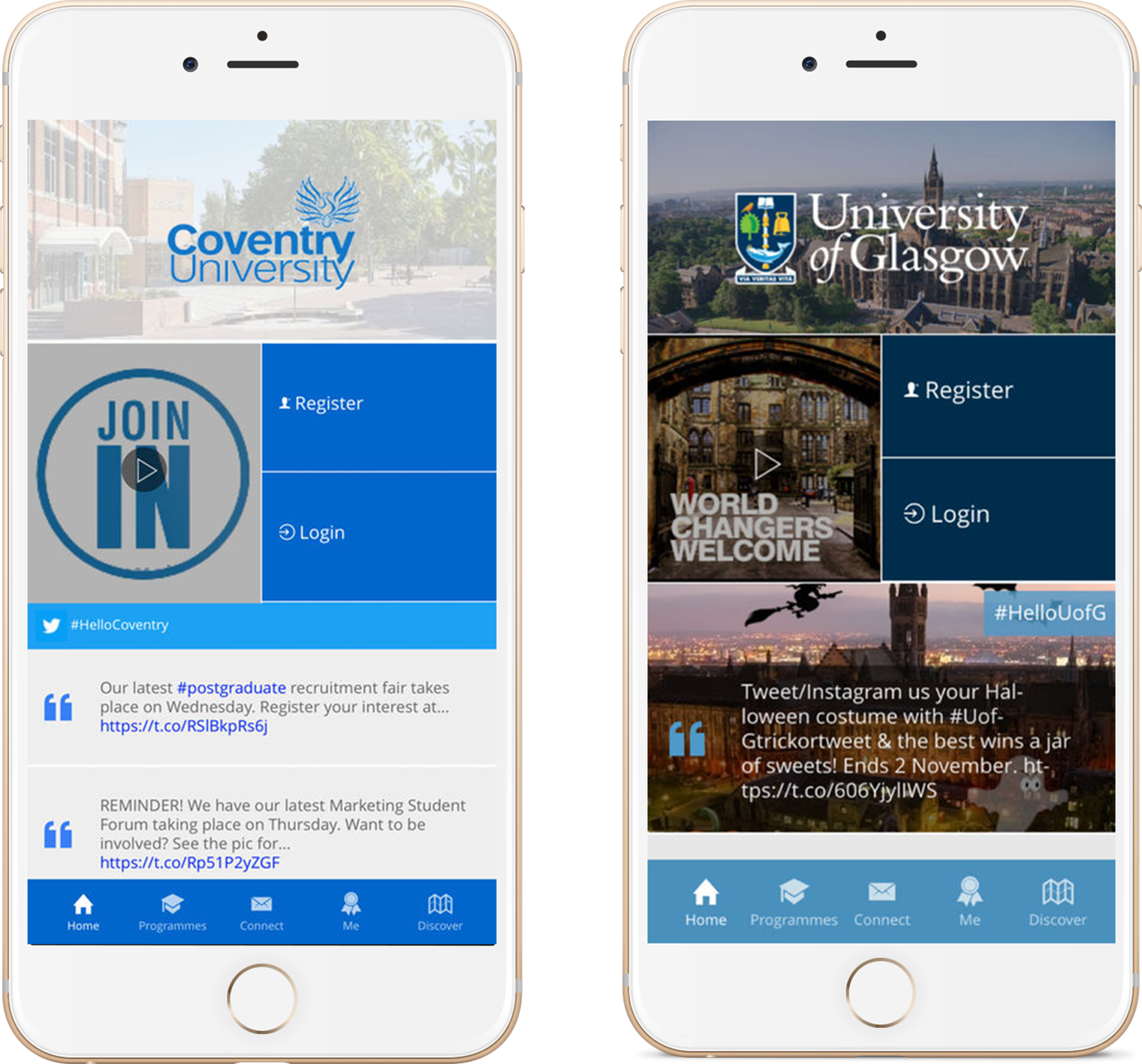 Case study: University of Glasgow
'HelloUofG' is a cross-platform mobile solution developed by ICAN in partnership with University of Glasgow. The Recruitment and International Office wanted to develop mobile-friendly ways to:
Recruit and engage with a high calibre prospective applicants worldwide and improve conversion
Improve the diversification within the ethnicities of the applicants and programmes they apply to
Gain more market intelligence and better insights on the user application behaviour
Provide a way to connect the applicants with current students
Increase the accessibility information for Chinese students in particular
Testimonies from our clients
We find the team was a pleasure to work with and the product was effective in helping us with improving our applicants engagement and conversion rates.
Alan Monteith
We believe that HelloUni has the potential to engage students, give information to support the prospective applicants' decision-making process all in one streamlined place, without having to search in different areas.
Dr David Pilsbury
I love this, this app is beyond perfection, you guys are the best! See you in UofG September!
Linnah Akinyi
hellouni is brought to you by Hellouni Enterprise Ltd, a UK registered company.
© 2018 Hellouni Enterprise Ltd.